Advanced Veterinary Services
The most current technology in surgery and pain management is available at Duxbury Animal Hospital: laser surgery, cryosurgery, and laser therapy. Our team is skilled in the application of these surgical and treatment modalities, and our patients enjoy the benefits of this modern technology. Check out our full list of dog services and cat services!
State-of-the-Art Veterinary Surgery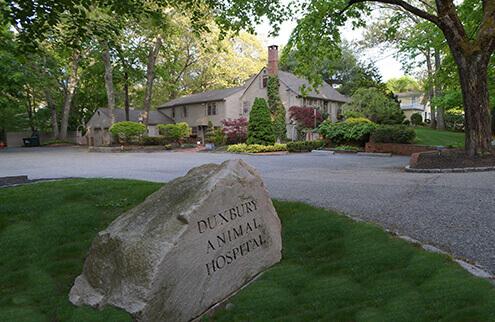 Contemporary surgical options are available to address a variety of conditions, with less bleeding and tissue trauma. In addition, laser and cryosurgery patients exhibit improved healing time post-surgically. These options reduce the impact of traditional surgical procedures by protecting against infection, minimizing issues surrounding blood loss, and lessening time spent under anesthesia.
Therapeutic Laser Brings Relief
A primary use for the cold laser is in the treatment of pain. Used alone or in combination with pharmaceutical treatments, laser therapy is safe and effective in treating a variety of conditions. From arthritis to post-surgical comfort, the therapeutic laser helps minimize pain and provides relief.
Contact Duxbury Animal Hospital for more information about these advanced veterinary services.